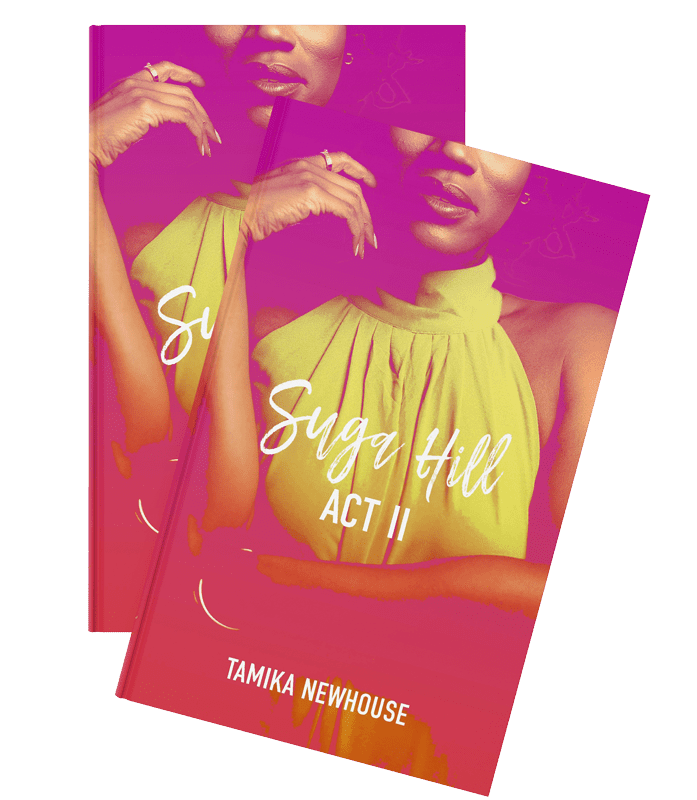 As her dreams to become a filmmaker begin to come true, Suga is torn between a love she's accustomed to or taking a chance with someone new she never expected to fall for.
No one ever gave her anything so when her dreams of becoming a filmmaker began to come true it was hard to believe that the perfect love suddenly fell into her lap too.
Danielle "Suga" Hill shares a passionate weekend at Black Writer's Weekend with a breath-taking newfound lover, Christian, only for it to be cut short by Jacob, her mischievous boyfriend. He surprises her during one of the most important moments of her career with plans of his own. His presence drives a wedge between Suga and Christian causing them to resist their sexual chemistry. And as Christian and Suga part ways, the distance could erase those feelings they have forever…..
Longing for Christian, Suga wonders if loving Jacob is worth it as she becomes unsure of who he may really be. His sudden disappearing acts leave more room for Suga to focus on her dreams, often leaning on her friends for support. Suga's bestie, Cara, is the glue to keeping Suga sane and motivated. Her plans to find out just what Jacob is up to, open the doors to a wave of secrets.
Fueled by her dreams, Suga digs deep within to defeat, insecurities & uncertainty in her work life and her love life, ultimately grabbing some big opportunities. When fate brings her and Christian together again, she must decide to follow her heart of wanting to be with him and only him.
In its final act, Suga Hill, a steamy romantic comedy, continues a journey with Suga as she balances her rising career & fickle love life in a world full of possibilities. Will she be able to have the love and dreams that she's always wanted, or will she be her worst enemy and allow fear and bad habits to get in the way?