Queens Of Beasts: Breaking Mika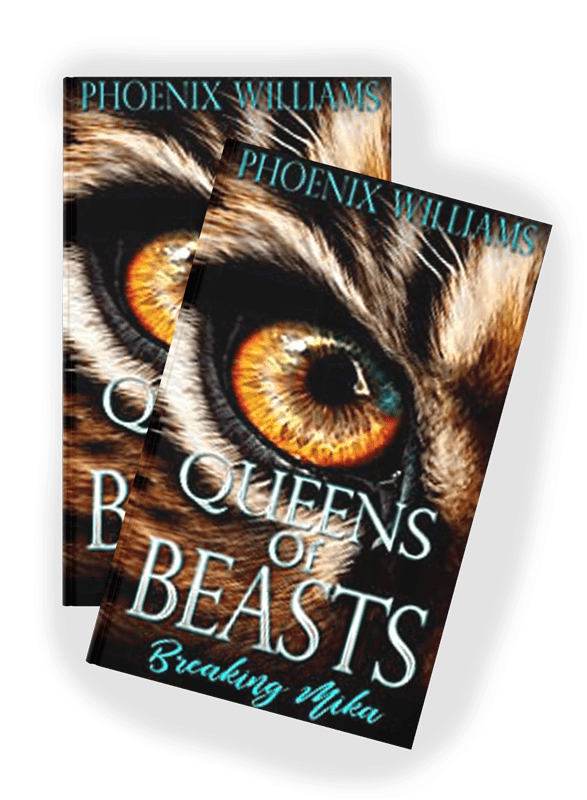 Queens Of Beasts: Breaking Mika
Plagued by secrets, haunted by memories, and tortured by inner demons, Mika Mashall is a woman not to be trifled with. Returning to Hell Fire Valley after thirteen years, she is put in charge of finding who wanted her beloved grandmother murdered. Add on the fact that she was Turned into a shifter against her will and it's no wonder she's having a hard time controlling her bloodlust.
Suffering from Hell Fire Valley's Alpha curse, Andrew Bayer is more animal than man. With the weight of one of the few Bear clans on his shoulders and a past that has him seeing ghosts around every corner, Drew finally finds his salvation in the form of one woman: Mika Mashall.
With danger lurking in the shadows and secrets brewing just beneath the surface, Mika and Andrew learn that love and destiny cannot solve everything but death can. What else would you expect when Drew The Destroyer and Mika The Berserker team up?